If you don't like looking good, hands up. No hands? We thought so. Our hands are down as well, typing away at some of our classic tips because we feel you. Try them out today, and you are bound to see a difference in the way you put your outfits together!
Show skin strategically. This may apply more for women, sorry fellas! Less is more ladies. If you show of legs, ensure that the top is covered. If you cover your legs, there is room for a little bit of cleavage. You may want to look sexy, but you want to keep it elegant too.
Accessorize in bright colors. To be more specific, on the days when you feel like keeping it a tad mysterious in an all black outfit or dull grey suit, throw in bright accessories like a blue sling bag, yellow shoes; you don't want to fade into obscurity just because your outfit is muted. Guys, how about a scarf? Brightly coloured tie or sweater? There are simple guides to picking out the most appropriate accessories, particularly when it comes to neck pieces. Round necks for instance, go well with simple chains or chunky chains that are just around the neck whereas fitting tops tend to pair well with long chains.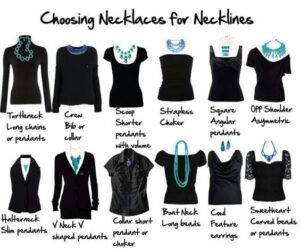 Mix and Match. Your mother may have told you never to mix one bold print with another, but what are fashion rules for if not to be broken? For instance, stripes and florals seems like an impossible combo right? Good news: there is always a trick! Keep it monochromatic. Pick small stripes for the top and a bigger floral pattern for the bottom; as long as they're both of the same colour (s). The key is to ensure that there is a unifying colour in both prints or break that you break the pattern with a neutral item. Remember, your style comes down to your individuality. So be bold, and break the rules!